Basic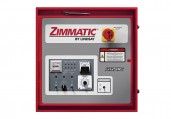 Housed in a rugged, waterproof cabinet, BASIC provides easy-to-use, reliable service under the toughest conditions for pivot irrigation.
LED system indicators guided you through start-up and provide instant information
Easily start, change direction and turn water supply on or off with intuitive pump and direction controls
Solid-state percentage timer precisely controls speed
Easy to read voltage monitor provides real time power status.
Vision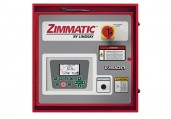 The VISION computer control panel provides all of the information you need at a glance – with all of the advanced features you want to make pivot irrigation easy and efficient.
Vision Zone – See the field boundary for your pivot and immediately know pivot location and proximity to boundaries or stops.
Status report – Informative display makes irrigation management easier than ever.
Status indicators – Quickly view your pivot's operational status.
Function controls – Stop the pivot, change direction, control water or an accessory, change the application rate or set a programmable stop.
Navigation controls – Easily navigate menus using an interface similar to your cell phone or TV remotes
Boss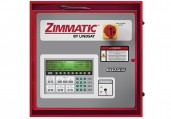 This top-of-the-line irrigation management system helps you establish position accuracy and repeatability for precise control of pivot irrigation, chemigation and other accessories – all crucial for resource conservation and increasing efficiency.
EZ Plan feature gives fast access to commonly used scheduling options.
Water delivery can be tailored to specific crop requirements
Application rates can be adjusted to match soil water holding capacity, reducing the chance of over application
Four accessory options allow more chemigation, fertigation and end gun controls
Scheduling option allows for easy customization of irrigation programs for multiple crops, part ciricles, variable soil conditions or uneven terrain
Self-diagnostic function uncovers problems and minimizes downtime
Depending on use, the BOSS panel can help you conserve energy, minimize leaching and reduce chemical and labor input